 ECOSYSTEM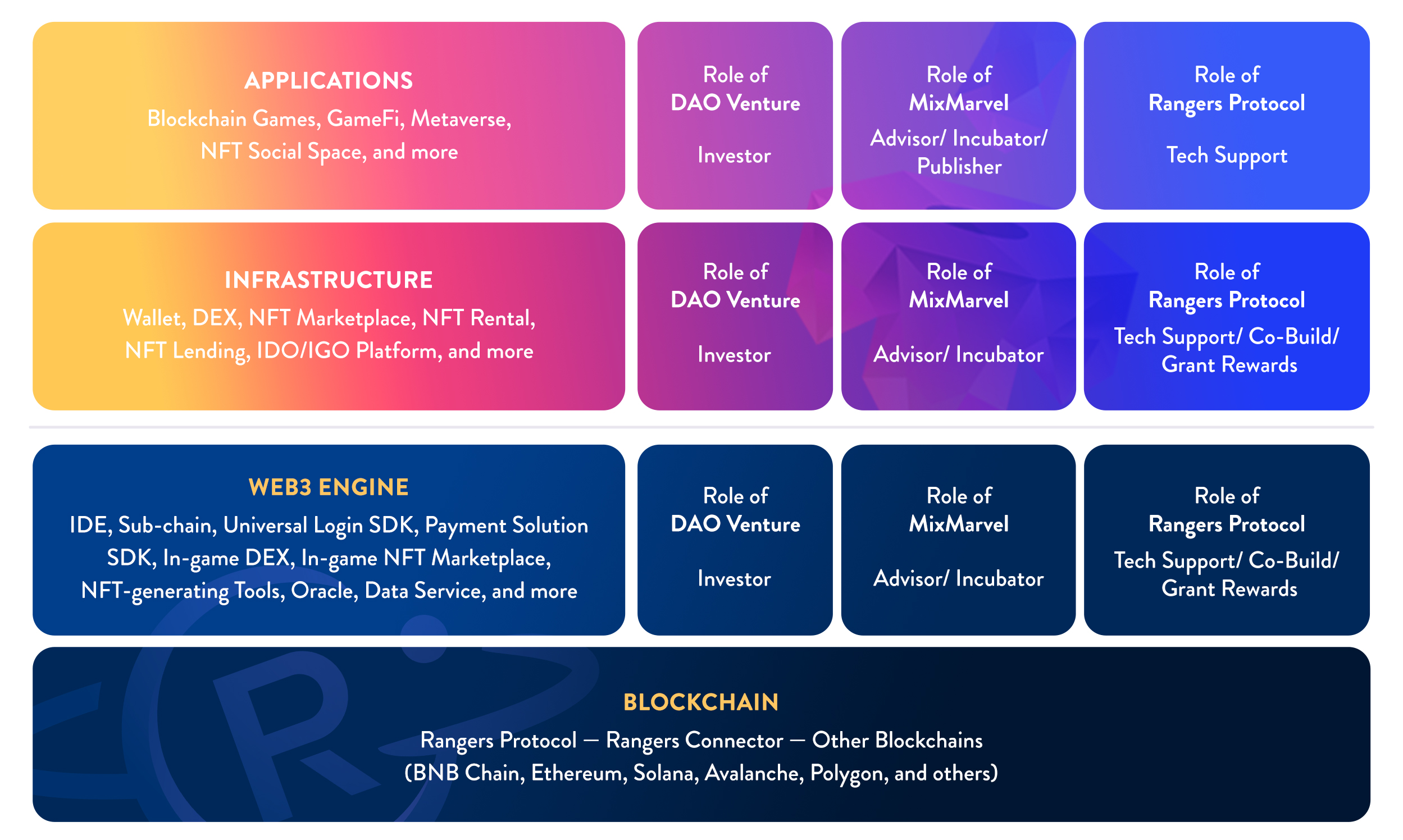 In the Web3 open ecosystem, MixMarvel DAO Venture provides financial support and consulting services as an investor for outstanding Web3 builders by discovering and investing in high-quality projects.
As a content-incubation platform and creator community, MixMarvel brings new product experiences to Web3 users by incubating IPs and discovering excellent Web2 teams, helping outstanding entrepreneurs to succeed in the Web3 field, and helping native Web3 content enter the mass market.
As a Web3 engine, Rangers Protocol builds the underlying blockchain, cross-chain, sub-chain, IDE, and a series of SDKs to provide technical support for the Web3 ecosystem, systematically reducing the difficulty of Web3 application development and improving production efficiency. PORTFOLIO
We abide by discovering and investing in top entrepreneurial projects and teams and build Metaverse together with Web3 believers and builders. ASSETS